CONVERGENCES, A PLATFORM FOR THOUGHT
Launched in 2008, Convergences is a reflection, mobilisation and advocacy platform. Convergences promotes the Sustainable Development Goals (SDGs) and the fight against poverty, exclusion and climate change in both developed and developing countries. Composed of more than 300 partner organisations from all sectors, the association acts to stimulate reflection and action, disseminate good practices and promote the co-construction of high impact and innovative partnerships.
Convergences works in all areas likely to have a decisive effect in favor of its objectives: sustainable development, international solidarity for development, solidarity and inclusive finance, Corporate Social Responsibility (CSR), social entrepreneurship, social and solidarity economy and new technologies for development.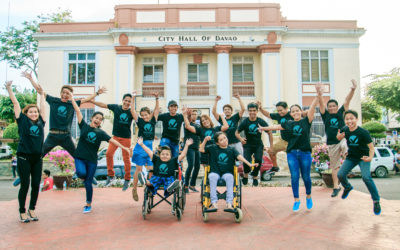 About 15% of the world's population lives with some form of disability. In an increasing competitive world, medical conditions, disabilities, and social exclusion are factors preventing the marginalized community from entering the job market. Having made a...
More information? Subscribe to our newsletters!
FOLLOW US ON OUR SOCIAL NETWORKS