About 15% of the world's population lives with some form of disability. In an increasing competitive world, medical conditions, disabilities, and social exclusion are factors preventing the marginalized community from entering the job market. Having made a clean sweep off many awards since 2015, such as winning the 2018 Google Business Groupe "Stories Search," the Filipino Social Enterprise, Virtualahan, has since then advocated for Diversity, Inclusion, and Accessibility to give the marginalized population a chance. Virtualahan now trains hundreds of Persons with Disabilities (PWDs) and other marginalized sectors in the Philippines – and matching them with work opportunities.
Before the creation of Virtualahan, its founder, Ryan Gersava, went through what about 1.4 million Filipinos are enduring daily: employment discriminations, thriving on the outdated labor practices, and inaccessible training programs. Since then, Virtualahan's purpose is to give Persons with Disabilities equal opportunity using the equalizing power of technology. It strives to solve the issue of social exclusion using an impact formula that combines Skills Training, Employment Support, and Well-being through an interactive and inclusive virtual platform.
The methodology used to help Persons with Disabilities was then adapted and replicated to further the cause with the lives of other excluded populations, such as Solo Parents, Recovering Drug-dependents, People Deprived of Liberty, Out-of-School Youth, Former Sex Workers, and Displaced Workers due to the COVID-19. A lot of efforts are also made to reach Indigenous People and refugees around the world. Given the difficulty of finding job opportunities after being labeled as disabled, drug-dependent or ex-convict, one of the main challenges is to make these community members ambassadors of their own condition. It is centered both to help them restore their dignity and confidence; and remove the barriers of misinformation on their conditions and social status.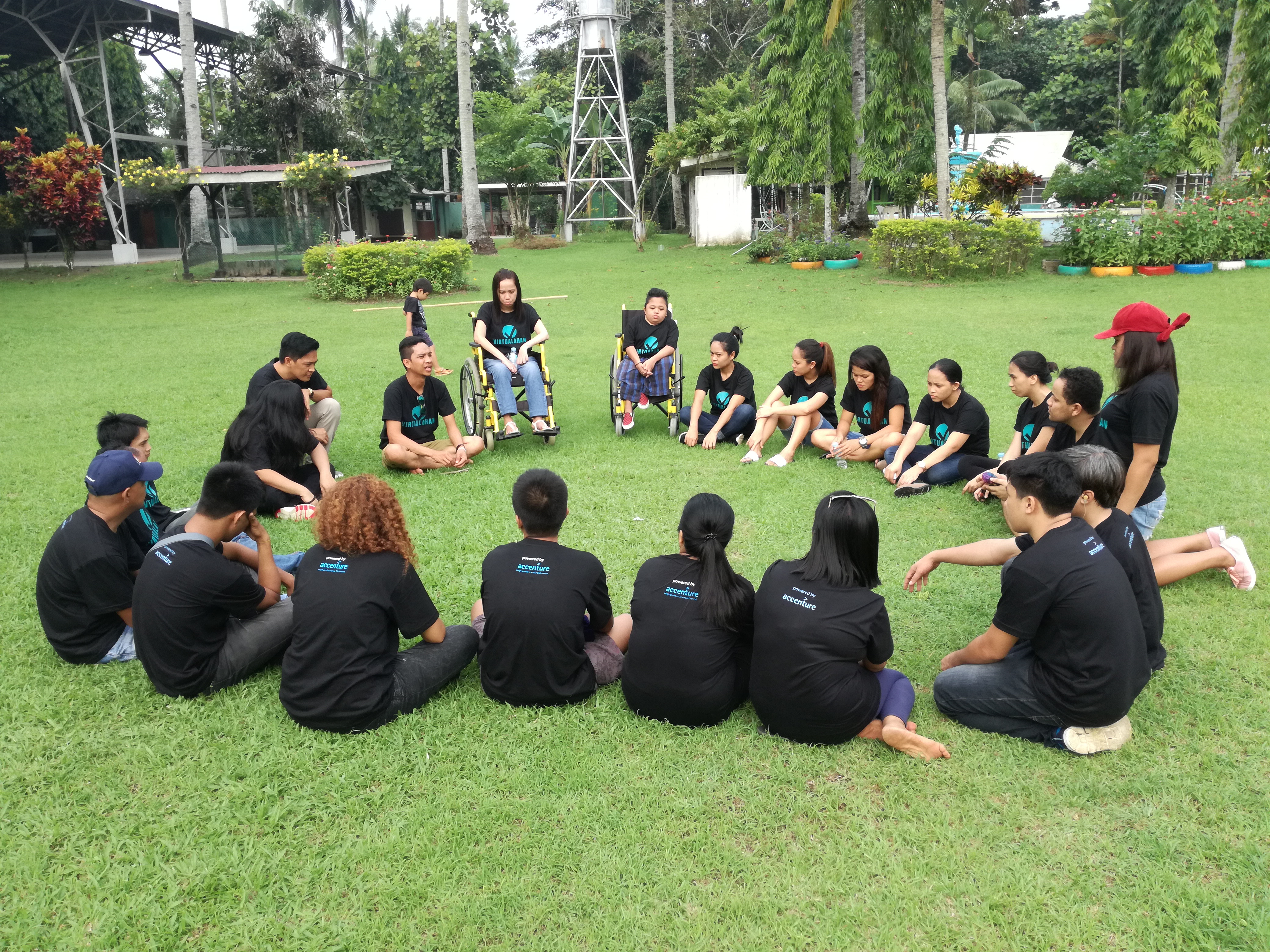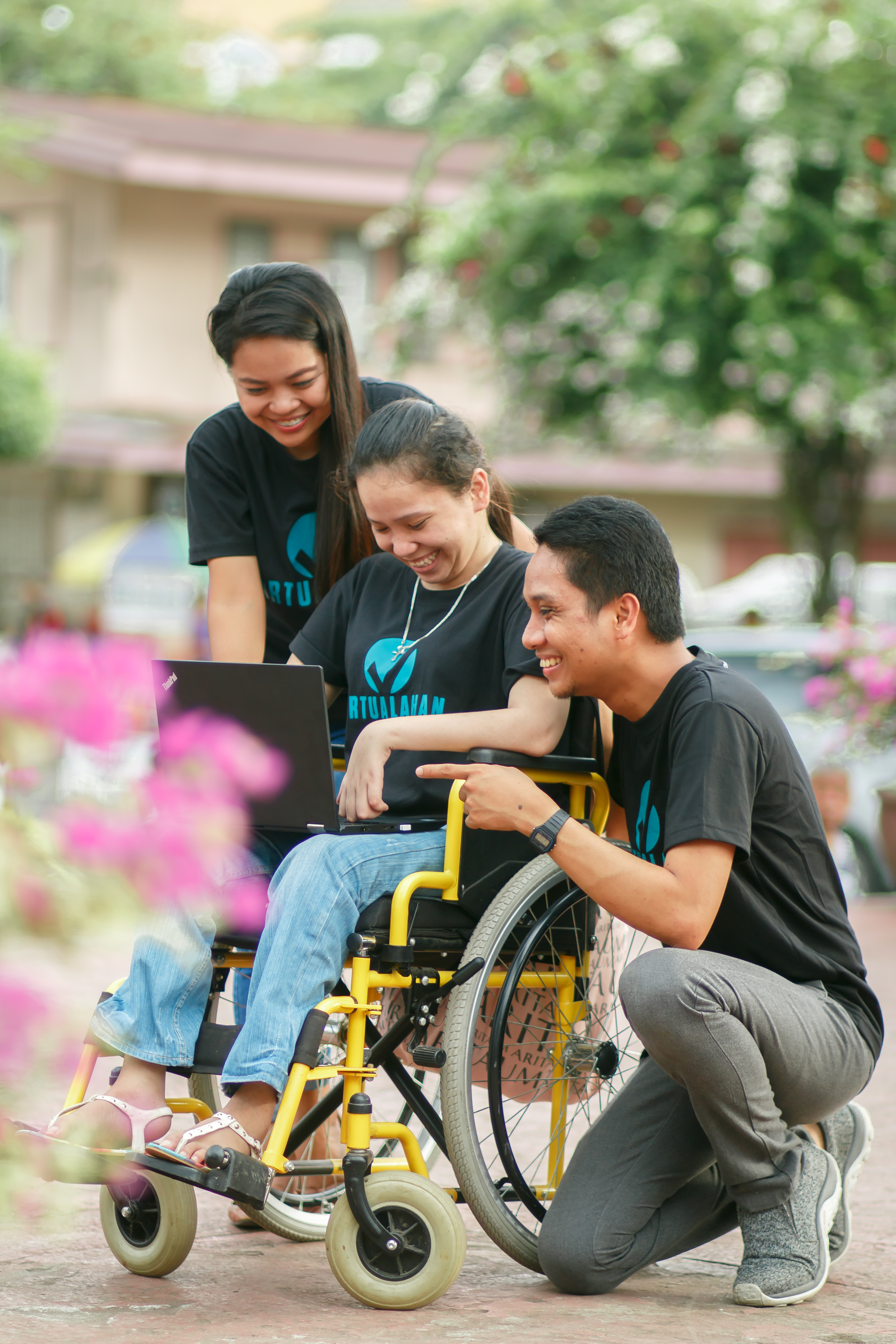 Virtualahan's holistic approach allows maximizing the individual potentials of Persons with Disabilities and of excluded population. Its strength relies on a methodology based on three main tools: a fully-accessible virtual school; an online job-matching platform; and several inclusive hiring services. By offering a wide range of services and formations, it ensures that the most excluded populations are given equal opportunities for high-level work in the new digital economy for a Zero Exclusion society.
And the results are there to see. Of all graduates, 97.3% claim to have an increased quality of life after joining Virtualahan. Indeed, before joining the program, 63.3% of graduates earn from $0 to $100 per month. After they graduate and land job opportunities, 70.6% claim to earn at least $100-200 per month; while 10.3% are earning more than $600 per month, paying taxes, and no longer depending on government aids; thus, reaching the Zero Poverty objective.
By working to integrate marginalized Filipino populations into inclusive economic dynamics, Virtualahan contributes to the achievement of the 2030 Agenda, which promotes a more inclusive and responsible market. In doing so, it illustrates the need to bring about a 3Zero world as soon as possible, in which social exclusion and poverty would no longer have a place. Such encouraging results show that we can all contribute to a fairer, more balanced world.
The Virtualahan Program in a few figures:
500+ graduates produced
66% employment rate (78% before the pandemic)
60+ provinces nationwide
18 major awards received
12+ million media reach