"Inequalities – Transitions – Solutions". The Convergences World Forum will be back at the Palais Brongniart in Paris on September 5 and 6 for its 12th edition.
Looking for an inspiring and sustainable post-summer event? Convergences offers you 5 good reasons not to miss this must-see event in September!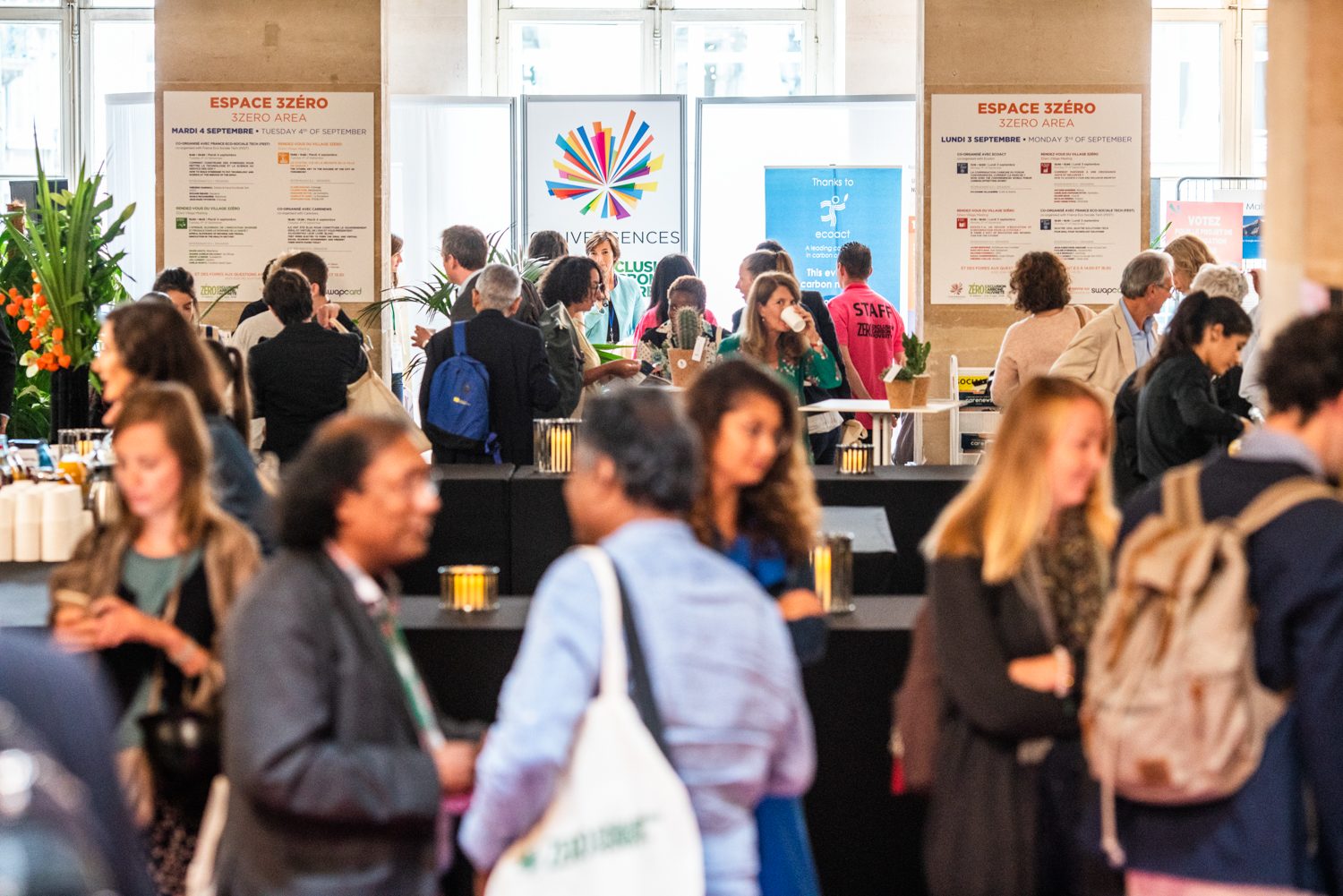 #1 – Hot topics in line with the international political agenda
End of the world or end of the month? How to reconcile ecological transition, digital change, and social justice? While climate emergency and inequality issues are at the heart of public debate in France and around the world, Convergences decided to address them for its 12th edition. In 2019, Convergences will focus on Sustainable Development Goals 4 (Quality Education), 8 (Decent Work and Economic Growth), 10 (Reduced Inequality), 13 (Climate Action), 16 (Peace, Justice and Effective Institutions) and 17 (Partnerships to Achieve the Goals). These objectives are also those chosen for this year's High-Level Political Forum, organized by the UN in July 2019 and for the Summit of Heads of State and Government on the Sustainable Development Goals (September 2019).
#2 – Concrete and effective solutions for a sustainable world
You have enough with discussions and need something concrete? Responsible finance, tech for good, circular economy, climate, inclusion… During the Forum, the 3Zero Solutions Village (Zero exclusion, Zero carbon, Zero poverty) will showcase many solutions from various sectors. This year's bonus? The prototype of a 3Zero House, at the centre of the village, which will serve as a laboratory of ideas and a place for impact project leaders to show their solutions. The conferences of the Convergences World Forum will focus on solutions too, bringing together entrepreneurs, innovators, creators and solution providers from all walks of life in the various panels. And because co-creation is at the core of Convergences' methodology, workshops and collaborative sessions will be an integral part of the event.
#3 – The most international sustainable development event in Paris
What if the most innovative solutions to the challenges of environment, poverty and exclusion came from overseas? In September, Convergences will showcase high-impact projects and inspiring individuals who have left their mark on the forums that Convergences held abroad over the past year. Colombia, Greece, Philippines, Tunisia… All over the world, committed and inspiring changemakers are inventing new ways to protect the environment, create social cohesion and fight inequalities. On September 5 and 6, they will be attending the Forum to talk about their commitment, share their experiences and show that good ideas are flourishing everywhere!
#4 – Inspiring speakers for a good dose of energy
The end of the summer isn't particularly your favorite time of the year? Find inspiration and enthusiasm to take on new challenges and make a positive impact! Our speakers come from all sectors and areas of life. They will share their vision of commitment and explain how they act, each at their own level, in their company, their NGO, their media, or their ministry…. Debates and exchanges are on the agenda to share good practices and work together for a Zero Exclusion, Zero Carbon and Zero Poverty world. Christophe Itier (High Commissioner for Social and Solidarity Economy and Social Innovation), Cécile Duflot (Oxfam France), François Villeroy de Galhau (Banque de France), Pascal Demurger (MAIF), Alexandra Mitsotaki (World Human Forum) or Mahmoud Mohieldin (World Bank) will be there! How about you?
#5 – The ideal place to meet your new partners
Looking for an associate for your social startup, volunteers for your association, project leaders for your incubation program or funders for your impact business? Eager to meet the person who will make your business more sustainable and develop even more efficient products and services to solve societal problems? The Convergences World Forum is a unique meeting place for professionals from all sectors committed to improving our society and protecting the planet. It is the ideal space to grow your initiatives by meeting the right people and creating partnerships to increase your impact tenfold.
Only together can we best respond to the challenges of climate change, wealth sharing and development. Join more than 4000 changemakers from all sectors. Together, let us take up the challenge of a fair transition for a more inclusive and sustainable world!