Backed by the amazing success of the two previous Forums, the third Convergences Tunisia Forum comes back in 2021 aiming to reinforce the works established during the 2018 and 2019 Forums, but also to deepen the reflexion started during the publication "L'ESS en action pour une Tunisie 3Zero" launched in 2020. (only available in French)
This year, Convergences launched a Forum entitled "Together, to build tomorrow's Social Economy" (SE) oriented towards the promotion and a wider dissemination of concrete solutions for Social Economy developed in Tunisia. Presented tools will be presented in the publication's second edition planned for December 2021.
TOGETHER TO BUILD TOMORROW'S SOCIAL ECONOMY
Participants to the 2021 Tunisia Convergences Forum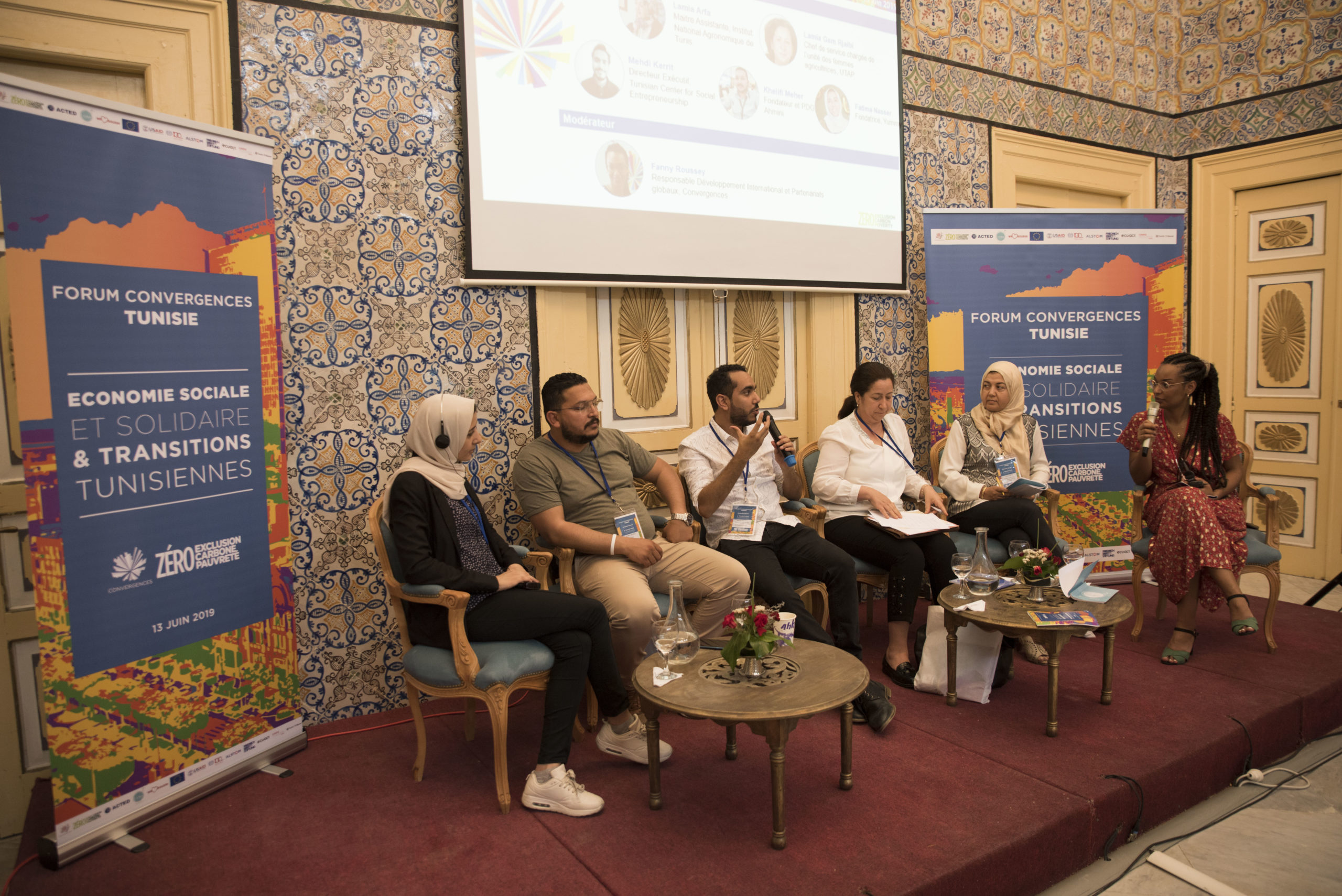 The 3rd Forum Convergences in Tunisia "Together to build the SE of tomorrow" allowed to deepen the reflections led during the previous Forums for a 3Zero Tunisia. This unique moment of exchange was the opportunity to equip the sector's actors by proposing a series of workshops and activities allowing all the volunteers to seize the tools of development of Social Economy by decompartmentalizing the sectors in order to allow everyone to become an actor of a Zero Carbon, Zero Exclusion, Zero Poverty Tunisia!
Convergences warmly thanks all partners for their support in organising the third Convergences Tunisia Forum "Together to build tomorrow's Social Economy"! 
FLASHBACK TO THE PREVIOUS CONVERGENCES TUNISIA FORUMS
2018 TUNISIA FORUM
The first Convergences Tunisia Forum revolved around the topic of "ESS'PLORATION, towards a 3Zero Tunisia – Zero carbon, Zero exclusion, Zero poverty".
2019 TUNISIA FORUM
For its second edition, the Convergences Tunisia Forum focused on the theme of "Social Economy & Tunisian transitions".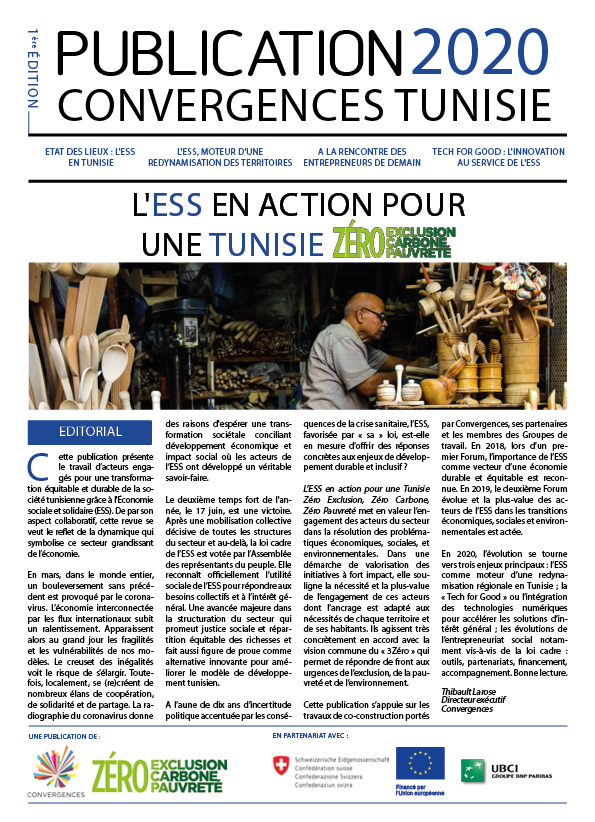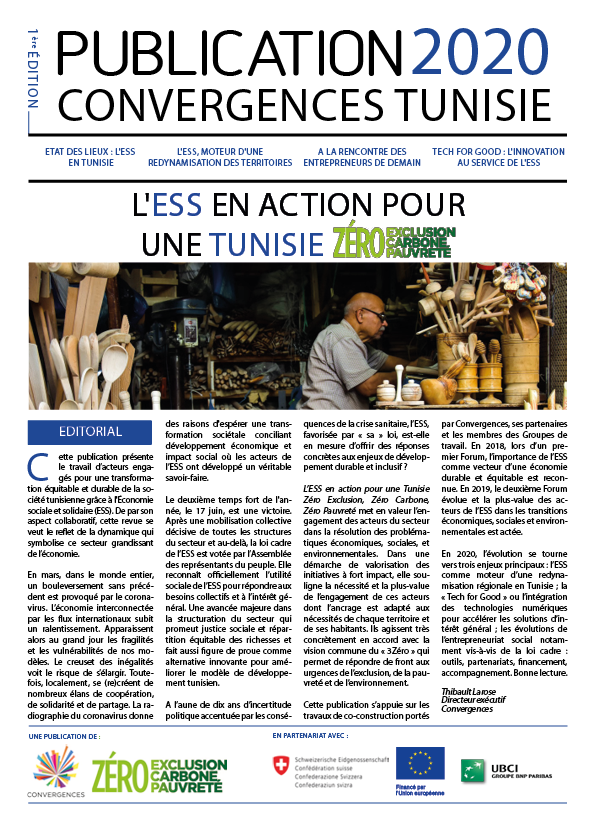 THE 2020 PUBLICATION
Our "ESS in Action, towards a 3Zero Tunisia" release published in 2020 offers a broad view of the current state of the Social Economy sector in the country. The publication revolves around the advancements operated after the passing of the Social Economy law in Tunisia, but also the aftermath of the COVID-19 crisis and broadcasts the testimonies of several project developers, launching social & environmental positive-impact initiatives.
In addition to the survey concerning the perception of Social Economy in Tunisia, the publication shows the wide scope of the Social Economy law in the country, but also the actors making a difference by offering concrete solutions to reduce inequalities between regions. Meet front-line social entrepreneurs and discover more about Tech4Good possibilities: when technology serves common good.
CONTACT
For further information, please contact: