Nominees of the 2014 Edition
The three nominees for the International Award have been selected by the jury members! Here's a closer look at the three projects.
« Un appel pour la vie » (A Call for Life)
A project of the NGO CARE France in partnership with the Sanofi Foundation
The overall objective of this project is to contribute to a noticeable reduction in neonatal and infantile maternal mortality rates in Benin in alignment with Millennium Development Goals 4, 5, and 6 by improving coverage and access to quality care. The initiative, named "A Call for Life," is an effort to promote access to urgent obstetric and neonatal care through the use of mobile telephones in the Ouinhi commune/ Covè-Zagnanado-Ouinhi health zone. This pilot initiative was launched in partnership with the Sanofi Espoir foundation, which has supported the project for three years. The action strategy consists of creating a participative approach and reinforcing the capacities of village communities and health care service providers for mothers and infants.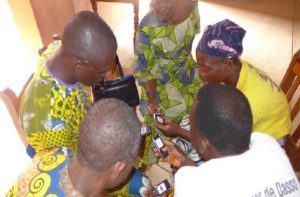 « PlumpyField »
A project by PlumpyField in partnership with Nutriset
The mission of the PlumpyField network is to improve access to innovative nutritional solutions that meet international quality standards by carrying out production close to populations in need. The objective of the partnership is to support organisations in countries affected by malnutrition in order to develop long-lasting structures that meet the nutritional needs of humanitarian and social actors.
The objective of the network is twofold: first, to produce nutritional solutions to combat malnutrition close to the populations in need in order to respond as quickly as possible to humanitarian and social actors on the ground; second, the support the local economy in these countries by promoting sustainable economic structures and working on every level of the value chain (agriculture, production, connection services, etc).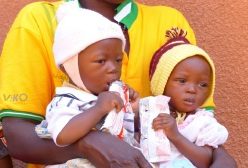 « The Jute Composite »
A project by Gold of Bengal in partnership with Kairos
The objective of this project is to further develop the use of natural fibers and composite reinforcements, notably the fiber "jute" to promote a triple ecological, economic, and social bottom line in Bangladesh. Following three years of research, Gold of Bengal's team has developed "Pàt," the first technical material made out of jute fiber for composite reinforcement capable of replacing fiberglass in a wide array of uses. With this innovation, the association's objective is to create new commercial opportunities in the future for the jute market.