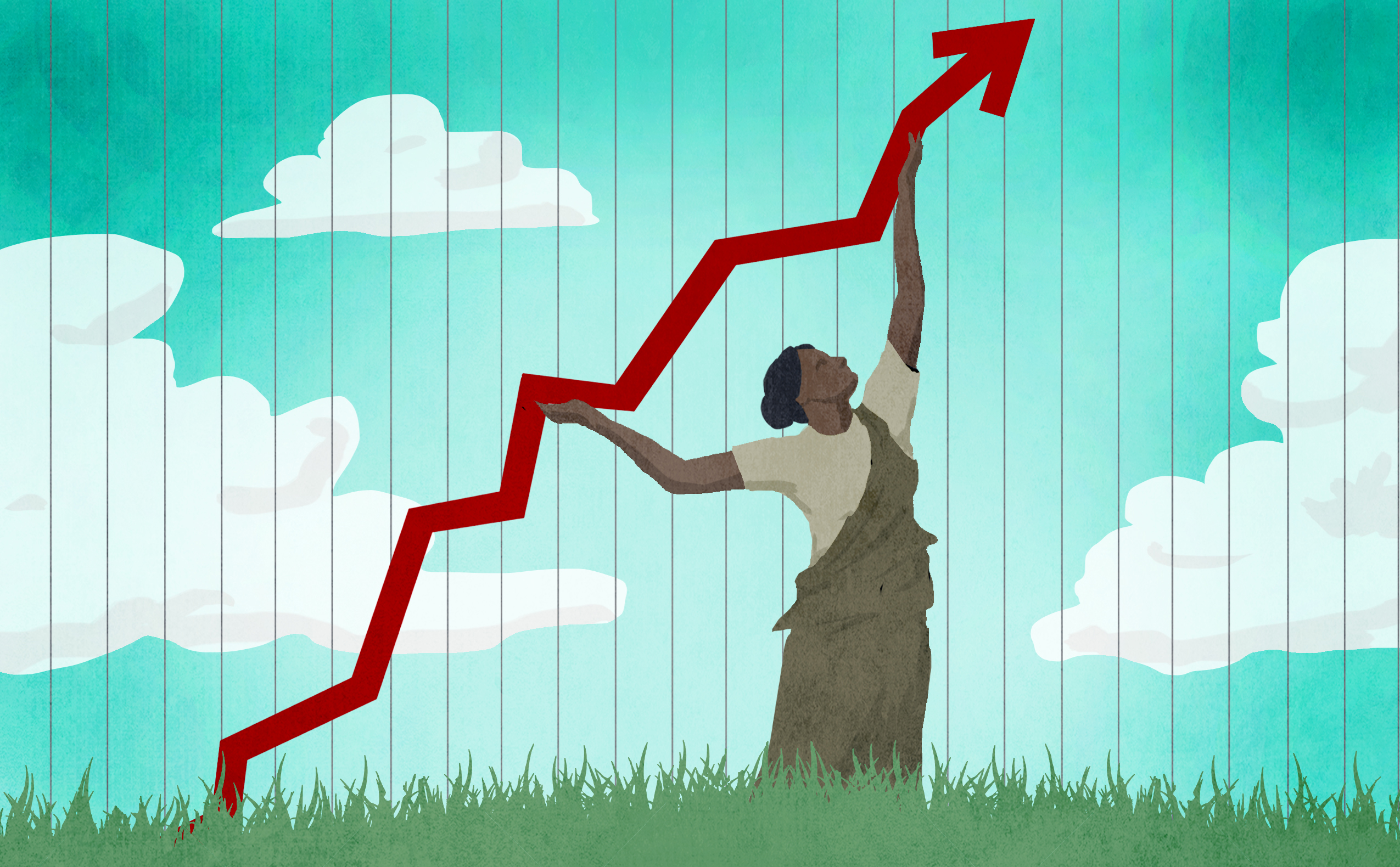 Over the past decade, microfinance has gradually evolved into the broader field of financial inclusion. But are these two terms interchangeable? Renée Chao-Beroff, Director of Pamiga, and Isabelle Guerin, a researcher at the Institute of Research for Development (IRD), share their thoughts.
In recent years, major international organisations have increasingly referred to financial inclusion rather than microfinance. Why this change in terminology?
Isabelle Guérin (IG): First of all, this change has a rhetorical justification. The microcredit crises of the late 90s affected the sector's reputation. This required a change of terminology to restore confidence and strengthen the credibility of microfinance. Using an adjective in the new expression itself emphasises the positive dimension of finance.
Renée Chao-Beroff (RCB): Faced with a negative and controversial discourse, the change in terminology was seen as a way of restoring a more universal dimension to microfinance.
This semantic change also reflects microfinance stakeholders' desire, in particular that of the Consultative Group to Assist the Poor (CGAP) – a think tank of the world's 32 largest microfinance donors – to bring the central banks on board. However, the terms had to be adapted to the central banks' priorities if they were to be attracted to microfinance. From the year 2010s on, it was the potential for financial inclusion (i.e. quantifying the number of people with bank accounts) that drew them to microfinance.
In your opinion, what are the main differences between microfinance and financial inclusion?
RCB: The main difference is in the implicit goals underlying each of the terms. Financial inclusion pursues a purely quantitative goal, which points towards 100% banking inclusion. But that tells us nothing about the use of bank accounts. For microfinance's pioneers, it is not so much the access – of course you need access – but the impact that matters. That is, the ability to change people's lives through finance.
IG: Financial inclusion involves a greater number of stakeholders and services, including fintechs, and also incorporates the traditional banking system.
In a number of countries, the last few years have seen a considerable increase in banking inclusion. This has been achieved mainly through social transfer policies, whether they were conditional or not. Microfinance therefore no longer has a monopoly on financial inclusion. In a general sense, however, microfinance pays greater attention to the social issues linked to financial inclusion.
Does the arrival of new actors in the financial inclusion sector, such as fintechs and mobile banking operators, make a difference for microfinance?
IG: In theory, fintechs enable highly isolated populations and regions to benefit from potentially cheaper financial services. When backed by social policies, such as social transfer payments, this can be a way of facilitating transparency and limiting the risk of corruption.
RCB: Fintechs represent a real problem for traditional MFIs, and thus for microfinance. Until the arrival of these new players, MFIs were the only ones operating in isolated regions. They set up local banks, trained local cashiers, etc. This costs a lot of money and for several years justified the fact that MFIs were subsidised. Today, however, thanks to digitisation, fintechs and banks can reach these customers without the need for physical buildings. They can also collect savings in villages where there have never been any banks.
Are there risks to replacing traditional microfinance actors with fintechs?
RCB: I would say that the main risk is the loss of meaning for financial inclusion. Technology makes it possible to enroll people and give them access to services without the need to reach them individually and spend time with them. For example, the use of credit scoring allows fintechs to create beneficiaries' profile without ever meeting them in person. However, there is no guarantee that the customer's needs will actually be identified, and this is why MFIs remain relevant in this increasingly digitised world.
Personally, I am in favour of a "high-tech/high-touch" approach, which allows people to benefit from the advantages of technologies ("high-tech") while gaining from the hands on  experience ("high-touch") acquired by MFIs over the years that can ensure more impact for the clients.
IG: I see three other major risks: the promise to reduce costs for customers is still illusory, while the fintechs' profits are relatively high; the capture of personal data, with the prospect of including "poor" people in consumer society while basic services remain inaccessible to them; and, finally, privacy control, which is still very badly regulated. Microfinance was already struggling to keep its promises, and this is even more true of financial inclusion. We should not forget that for poor people, the main problem – more so than financial exclusion – is still monetary exclusion.
INTERVIEW BY
BAPTISTE FASSIN
PUBLICATION OFFICER &
GARANCE DIACONO
COMMUNICATION ASSISTANT
CONVERGENCES