2010 Edition

The 3rd Convergences World Forum took place on 25 and 26 May 2010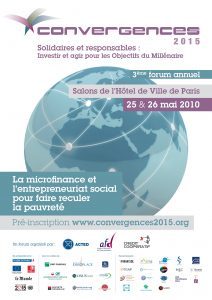 Throughout the 2 days, 70 speakers, experts in development, microfinance, social entrepreneurships but also entreprises debated and discussed solutions for a more sustainable world.
1,200 participants, professionnals from public, private and solidarity based sectors but also students attended the Forum.
For the first year, the Convergences World Forum did not only discuss microfinance but also engaged with social entrepreneurship and the social and solidarity economy sector.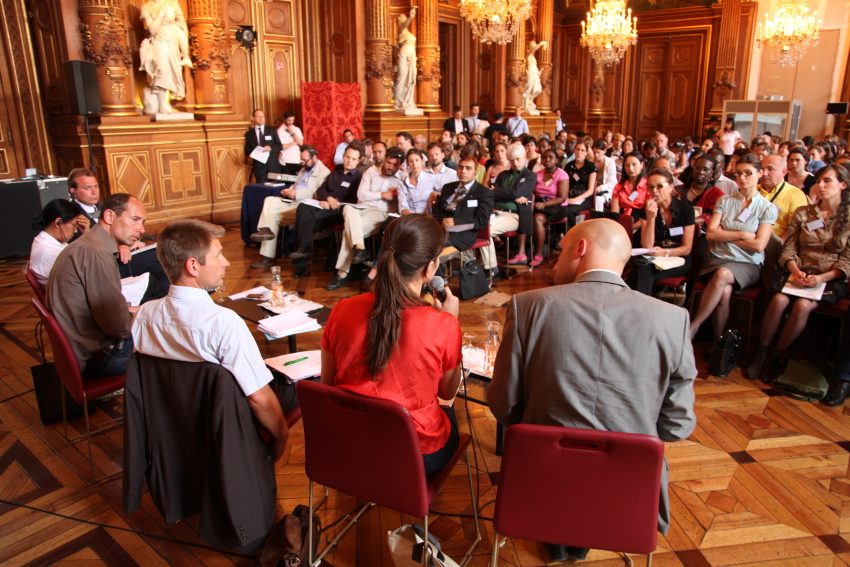 2010 sessions' reports
Promoting client protection, social performance and pricing transparency in microfinance
What is the role for microfinance in fragile States and for vulnerable populations ?
New experiments with financial services for the poor: case studies
Promoting client protection and social performance in microfinance, part II : MFIs and national regulators
Beyond microfinance: financing SMEs to accelerate development in Africa
Building an enabling environment for the development of social business in France
Patient capital: seeking funding for social business
What role can the banking system play in the development of microcredit in France?
BoP, social entrepreneurship, social business, "economie sociale et solidaire": same story?
Decentralized cooperation, local development, microfinance and private sector
CSR, social entrepreneurs and BoP strategies: when big companies develop new business models to target the poor
Which future for microfinance in Africa?
How can microcredit be promoted as an answer to the economic crisis in the French and European context?