On the occasion of the 12th Convergences World Forum on September 6, Youth We Can! organises its annual evening on youth engagement for climate.
An evening about youth engagement for climate
Created in 2012 and managed by Convergences, Youth We Can! is a collective of thirty associations putting forward young people's civic initiatives with a social and environnemental impact. For the next back-to-school season, the Youth We Can! community will gather at the Palais Brongniart.
This year, light is still shone on youth action with an emphasis on its commitment for climate. Activists, journalists, youtubers, entrepreneurs: young people are taking action for their planet!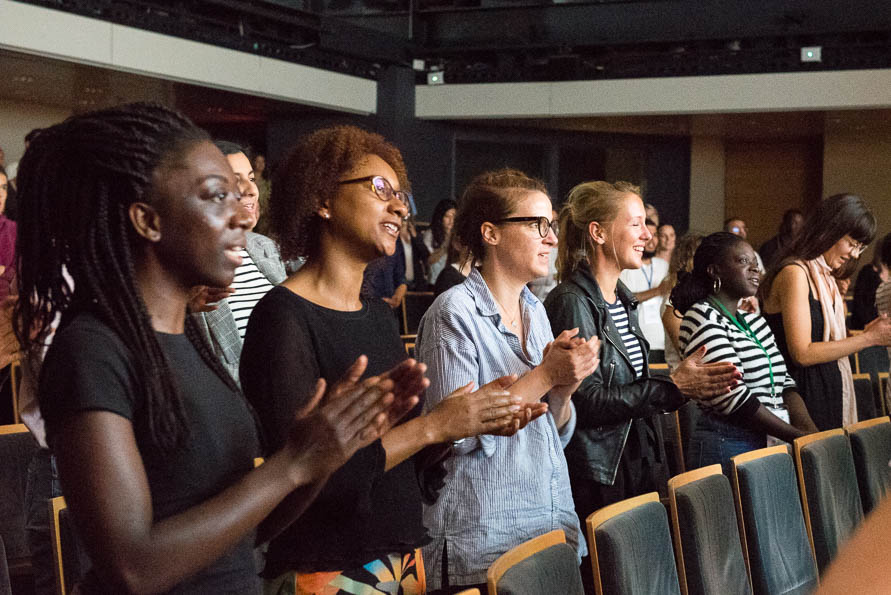 Youth on the news
Youth engagement for climate has been on the news for the past few months, especially with the great international strike for climate on March the 15th that gathered more thant 1.8 million people in the world. Following the example of Greta Thunberg, a Swedish highschooler that became the icon of youth mobilisation for climate, a lot of middleschoolers, highscoolers and students decided to leave school every Friday to join school strikes aiming to draw adults' and decision makers' attention on the climate situation.
Young people skip school to join demonstrations against climate change. But they do not stop there: since the release of IPCC's 2018 report of climate change, some of them are actively trying to build concrete solutions to act for the planet, and some of their portraits are often displayed on the media.
This year, Youth We Can! dedicates its annual evening to the young – and sometimes not that young! – people who act for climate!
A participative evening to identify solutions to climate change
The evening will start with a giant after-work co-organised with MakeSense. The objective is to share solutions and inspiring behaviours with others for everyone to be able to fight for climate, each at their own level. Attendees will be spread in several thematic groups that will address the following issue: waste, energy, engagement and sustainable consumption. Every group will propose solutions that will be publicly shared later during the event.
The word of those who commit to save the planet
The second part of the event will start with a speech on the theme of commitment by Frédérique Bedos, a former journalist and TV anchorwoman who founded the NGO "Le Projet Imagine". She will be followed by young people who fight in different ways against climate change. Among them, young activists for climate and media professionals as young reporter Nicolas Kirilowits from Café Babel and author Julien Vidal (It all starts with me), and young entrepreneurs whose projects have a strong environmental impact. They will speak about their experience and their commitment for climate. 
The evening will end with the restitution of the afterwork outcomes and will be followed by a cocktail to keep the conversation going. Last year, the 2018 edition witnessed the intervention of Peace Nobel Prize Muhammad Yunus and the participation of young people committed to shaping a more inclusive and sustainable world.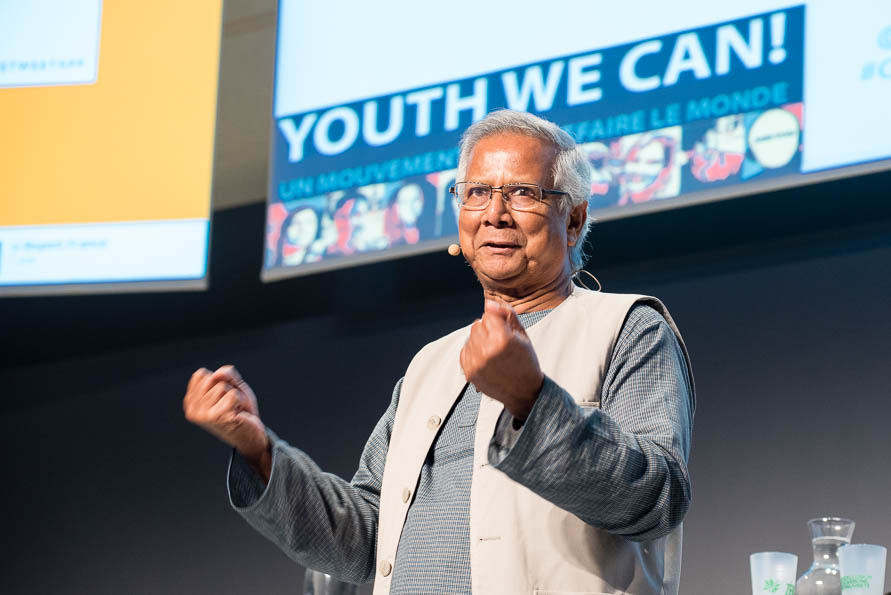 Practical information:
Door opening at 6 PM

6:30-8:00 PM: giant aperitif co-organised with Makesense

8:00-9:30 PM: meeting and encouter with young activits

9:30 PM: convivial cocktail

Location: Large Auditorium of the Palais Brongniart (Place de la Bourse, 75002 Paris)