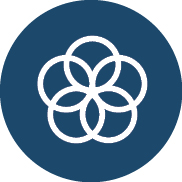 Digital tools and sustainable development goals (SDGs), which synergies? In this interview, Antoine Bertout, Director of Famoco, fintechs specialized in payment systems, takes a look at this essential question for the achievement of SDGs.
To what extent do digital tools constitute a lever to achieve the SDGs?
Paul Polman, Unilever's CEO, says that the SDGs themselves are a "huge business plan". Everyone must be part of it and be an actor of change. As a result, the private sector and industries related to service technologies have a role to play. Famoco, as well as other actors on the ground, have seen very clearly that new technologies can meet the needs of civil society, particularly in countries with emerging economies in Africa and Asia. New technologies are thus a vector for accelerating the progress towards the SDGs.
Have private sector actors, and more specifically companies, really understood that they have an important role to play in achieving the SDGs?
Yes but we are only at the beginning of the movement. If it is not the industries that voluntarily embrace the SDGs, it is the consumers who push them to do so. The latter are interested in carbon footprint issues and working conditions, and are therefore encouraging industries to redesign their business model towards more transparency, and towards socially responsible commitment. We see SDGs appearing in specifications or calls for tenders, especially so in emerging countries that wishes to align their economic development on more sustainable paths. There is a willingness on the part of companies to ensure that the solutions to be provided are sustainable and do not have a negative impact on the planet. This is what the Global Compact, of which we are a part, is trying to promote.
The development field has historically been driven by actors from the public and solidarity sectors. Nevertheless, more and more companies are taking up these issues. What is their role in development? Do they have a fundamentally different approach from NGOs, despite their common development objective?
I think that NGOs and public funds have shed light on needs that the SDGs have quantified. Up until now, NGOs spontaneously responded to the specific needs of populations affected by drought or famine. Today, NGOs and their donors are ensuring that they maximize the impact of humanitarian actions on populations in need so that efforts and investments contributes, in the medium and long run, to economic self-sufficiency in those countries. It is this expertise that companies must draw from to introduce social and societal development aspects into their objectives that was previously mostly economic or commercial. However, achieving the SDGs is not just a matter of philanthropy; it is about rethinking economic and societal models. Economy and commerce therefore have a real place in this project.
The new role of companies is therefore to respond to societal problems. In this context, does the company not have a greater impact than that of the traditional solidarity sector, of which NGOs are part? What is the added value of a partnership with NGOs?
The participation of all to this multi-stakeholder project is the only way to achieve the SDGs in the next ten years. The private sector is therefore one of the necessary mechanisms in this enterprise. Private actors need the humanitarian expertise of NGOs, which also have a crucial role to play as a safeguard. That said, NGOs need innovations and solutions from private partners to improve the efficiency of their actions with the populations concerned. For example, instead of trying to apply a model or solution that would work in Europe in a country where the economy or cultures are different, it is more a question of adapting services to the needs of local civil society and local economic actors. Partnerships are therefore essential because NGOs allow companies to adopt a more moderate and appropriate approach to different national and local contexts.
Famoco has already established partnerships of this type, notably with the World Food Program. How did it go? Was there a common language or reluctance to partner with private companies?
From the outset, we rejected all prejudices in both directions. They were very clear in the formulation of their needs (call for tenders), to which we thought we could provide our solutions. In turn, they found that we were potentially a technological accelerator. There was a real reflection, especially about the common values we should adopt in achieving this change. This has allowed us to rethink our values at Famoco and our commitments to our customers and also to our employees.
INTERVIEW BY BAPTISTE FASSIN
PUBLICATION & COMMUNICATION OFFICER
CONVERGENCES