"You can't reach new destinations with old roads (…) build and follow new roads". As he usually does, it was with an elegant and accurate expression that Professor Muhammad Yunus began his speech in front of a crowd of young people gathered for the Youth We Can! evening, during the 11th edition of the Convergences World Forum. Addressing a committed youth, the Nobel Peace Prize laid cards on the table: in order to respond the great problems of the contemporary world, and to build a Zero exclusion, Zerot carbon, Zero poverty world, healing the wounds is not enough.
You are the most powerful generation. Not because you are smarter, but you have technology with you. You have so much power you can do anything you want. Do you realize that? And what are you going to do with that power? Don't waste that power
Use your imagination. Imagination costs nothing but can produce a lot. All impossibles become possible. Don't be practical
An evening to be inspired and discover the youth on the move!
You have to live and to fight for something. What kind of change do you want to see? On my side, I want education for all. Without education, I would not have been able to talk to you today. I believe in the power of education and I believe in the power of young people to make a difference. And you? How are you using this education to make a difference and build a better world? Education gives us skills for work and life. Think about how you can use your education to change the world
You have so much power within you. We have so much power in uniting. There is power in numbers. There is power in millions voices. We cannot be a selfish generation
And also :
Marie-Augustine Dieme, Women and girls's right defender in Senegal
Léa Fillol, , Co-Founder Easy V
Marianne Guyon, Co-Director, Les Connexions
Aude Lapoule, , Secondary school math teacher Le choix de l'école
Gildas Leprince  Alias Mister Géopolitix
Aurélie Martin, Co-founder, Disease2EZ
Yassin Medhouny-Laouina, Association E.P.I.C
Commitment means keeping the freedom to question yourself, at all times!
To me, the notion of commitment is also synonymous with pleasure
Dare. Believe in yourself. There is a leader inside each of you. Wake him/her up!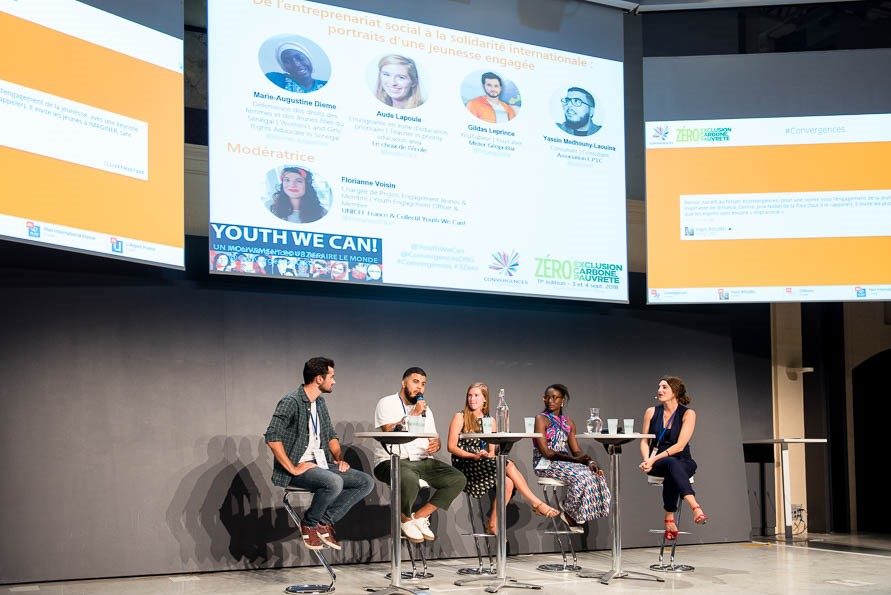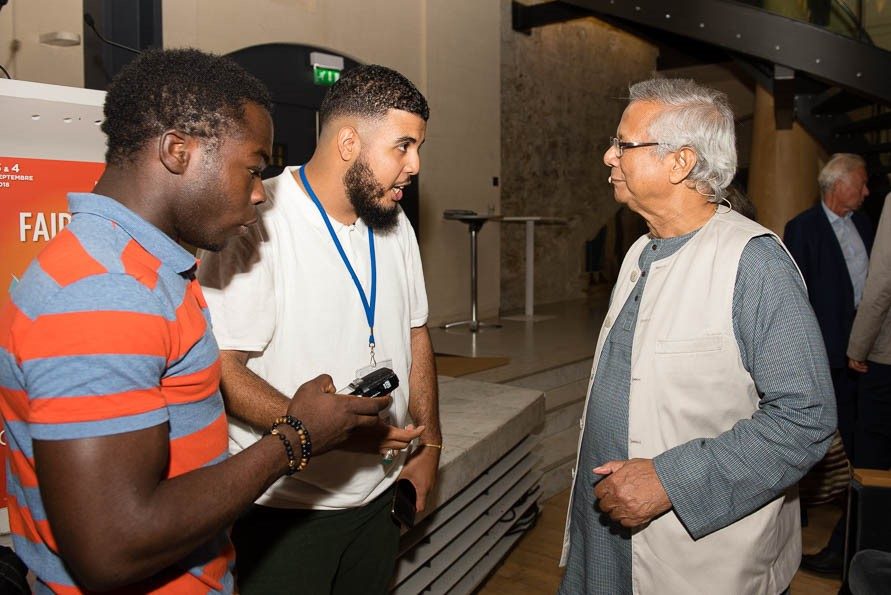 An evening to meet the Youth We Can! ecosystem! 
Youth We Can! is a collective of more than 37 organizations focused on youth and SSE. Through its activities, the collective is mobilizing to support committed youth initiatives! Creator of start-ups, project leader, ambassador of organizations, international civic service: our committed youth is on all fronts!