Laureat of the 2014 International Convergences Award
Gold of Bengal – The Jute Composite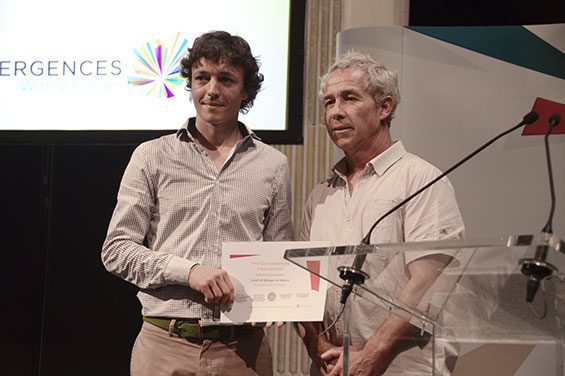 Corentin de Chatelperron and Roland Jourdain during the Convergences Awards Ceremony at the Paris City Hall
Gold of Bengal aims at developing in Bangladesh a new ecomaterial made of jute fibers. This "agrocomposite" called the "Pàt" is a solution to an ecological issue : the need of an alternative to fiberglass.
Meanwhile it answers a local social and economical need : the renewal of the jute industry in Bangladesh. Their current project is to build a boat in Pàt in order to create a prototype which will be a living proof of the material efficiency and a great promotion tool.
More information on their website.
Contact :
Julie de Mony-Pajol
julie.goldofbengal@gmail.com