Lab Laboo Cafés
A series of thematic events on innovation for a 3Zero World!
WHAT ARE THE LAB LABOO CAFÉS?
The Lab Laboo Cafés are a series of thematic events taking place throughout the year. These Cafés deal with several topics related to innovation serving the common good. Their objective is to gather the key actors of the digital sector who are working for a 3Zero world. Offering a space for networking, inspiration and healthy competition is what the Lab Laboo Cafés are about. The goal is also to foster partnerships and cooperation opportunities between Convergences' multi-sector audience and the Lab Laboo stakeholders.
22nd of February 2017, from 9 to 11 a.m. at La Paillasse, 226 rue Saint-Denis, 75002 Paris
When hackers mobilizing before natural disasters contribute to saving lives: What is the added value of digital volunteers before, during and after major natural disasters? How can they cooperate with traditional actors on both prevention and emergency response to major crises ?
SPEAKERS:
Inscriptions : https://goo.gl/6xOadG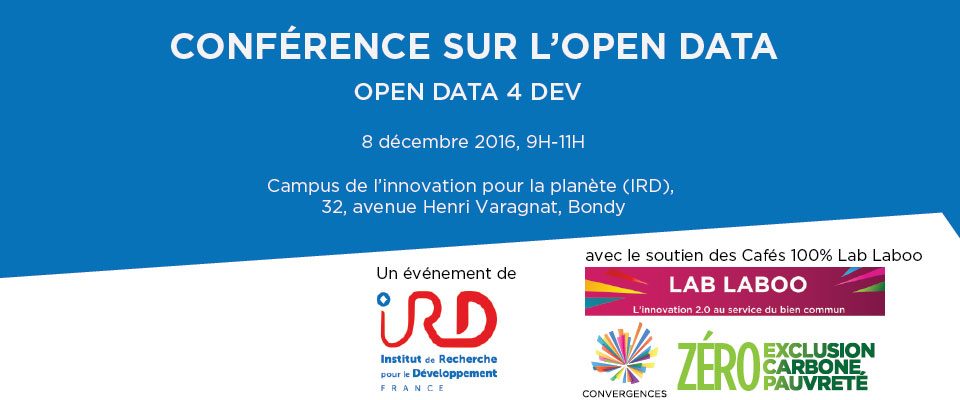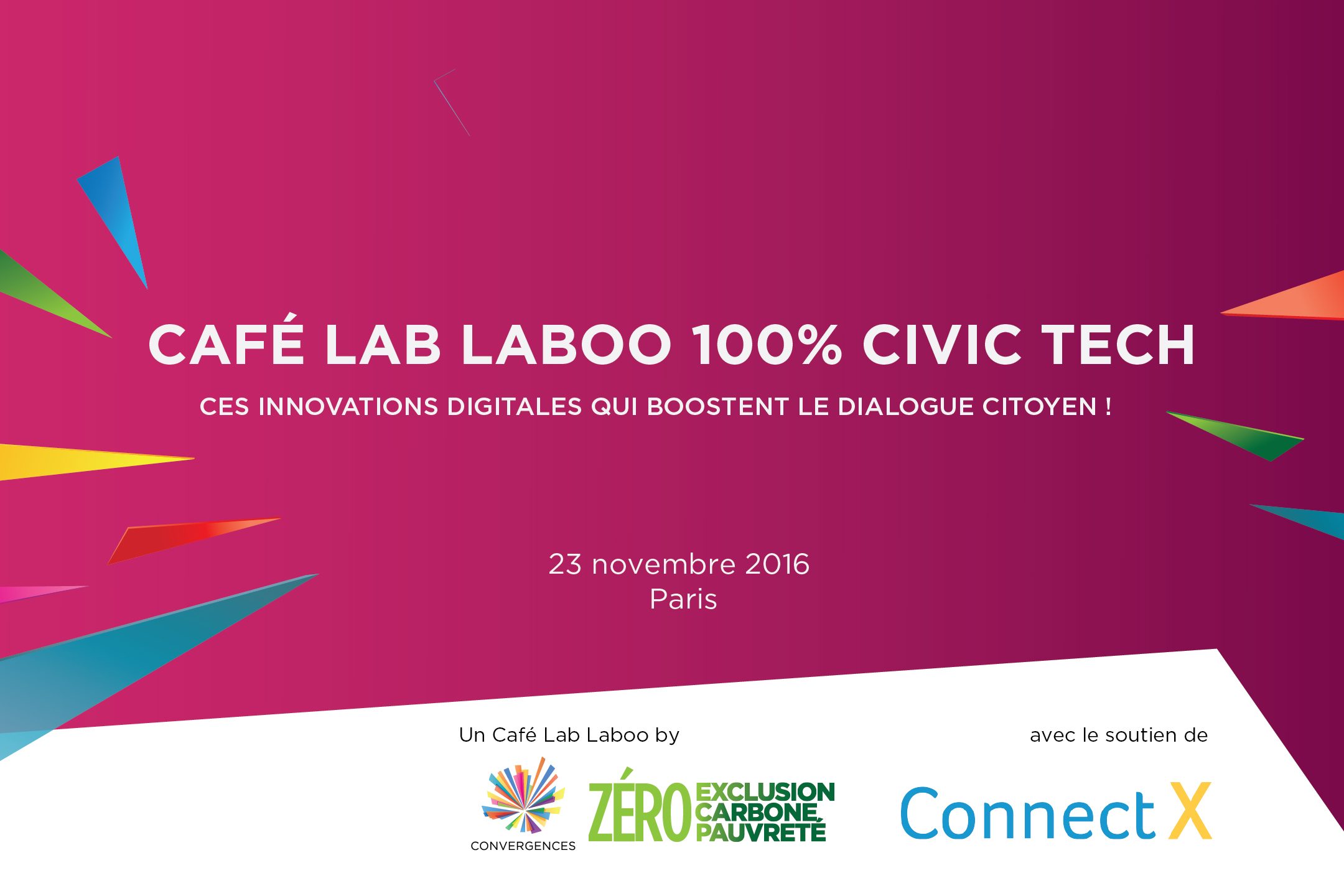 On 23 novembre from 9 to 11 pm at the bookstore La Régulière, with the support of ConnectX.
How to define what civic tech is ? How to develop its ecosystem? How to ensure that civic tech remains a democratic and inclusive tool for all ?
SPEAKERS
– Claire-Marie Foulquier-Gazagnes, Etalab
– David Guez, Co-Founder, Laprimaire.org
– Luc Picot, Director, Décider Ensemble
– Julie de Pimodan, Executive Director, Fluicity
– Camille Vaziaga, Delegate-General, Renaissance Numérique
Information and registration: https://www.eventbrite.fr/e/billets-cafe-lab-laboo-100-civic-tech-28888835284
On 1st of July from 9 to 11 pm in Paris Pionnières's premises, on the following issues :
How to make digital technologies a tool for social inclusion and women empowerment? Women entrepreneurs, private businesses and public authorities: what are their synergies? Who are these women who contribute to the social and digital revolution?
INTERVENANT.E.S
– Emilie Poisson, Executive Director, Convergences
– Thierry Taboy, Vice-President, CSR Department, Groupe Orange
– Caroline Ramade, Deputy General-Delegate, Paris Pionnières
– Erwan Kezzar, Co-Founder, Simplon
– Emmanuelle Paillat, Director, Bluebees
– Chloé Bonnet, Co-Founder, Five by Five
More information: https://www.eventbrite.fr/e/billets-cafe-lab-laboo-100-entrepreneures-20-25841475549