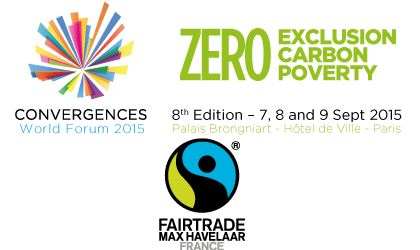 Focus on the "Combining mitigation and adaptation in the South: innovation in the value chain and fair trade" conference co-organised with Max Havelaar France which will take place on Tuesday 8th September at the Convergences World Forum 2015.
Find out the key issues of this conference :
1. The dangers of inaction: what challenges do small producers face because of climate change?
2. Which synergies should be developed between mitigation and adaptation in local agriculture? How can innovation facilitate synergies?
3. How can fair trade help small producers in the South face these issues?
Including the following speakers:
Take a look at the full programme