¡Únase a nosotros para un Foro sobre la Transición hacia territorios y comunidades sostenibles y por una Colombia Cero Exclusión, Cero Carbono, Cero Pobreza!
En colaboración con un grupo de trabajo colombiano, la primera edición del Foro Convergencias Colombia será un espacio de diálogo y de intercambio de buenas prácticas y soluciones para lograr juntos la transición hacia territorios y comunidades sostenibles :
Comparta su experiencia para iniciar un mapeo de iniciativas que contribuyan




a una Colombia 3Ceros.

Participe para discutir el papel de cada uno en la Agenda 2030.

Descubra los mecanismos de financiamiento de los ODS en Colombia
REGISTRO GRATUITO PERO NECESARIO
Join us in Bogota for a Forum committed to the construction of Zero Exclusion, Zero Carbon, Zero Poverty Colombia
In collaboration with a Colombia-based working group, the first edition of the Convergences Colombia Forum will be a space for dialogue and exchange of good practices and solutions to achieve together the transition towards sustainable territories and communities. The day will be an opportunity to :
Share your experience to initiate a mapping of projects and solutions contributing to a 3Zero Colombia.
To discuss each other's role in Agenda 2030 and the implementation of the Sustainable Development Goals
Discover the financing mechanisms for the SDGs in Colombia
REGISTATION IS FREE BUT MANDATORY
El Foro Convergencias Colombia cubrirá los siguientes temas
The Convergences Forum Colombia will cover the following themes
Desarrollo económico responsable e incluyente
Reducción de las desigualdades
Paz para el desarrollo de Colombia
Preservación del medio ambiante y lucha contra el cambio climático 
Sustainable and incluse economic growth
Reduction of inequalities
Peace, a springboard for the development of Colombia
Fighting global warming and
preserving the environment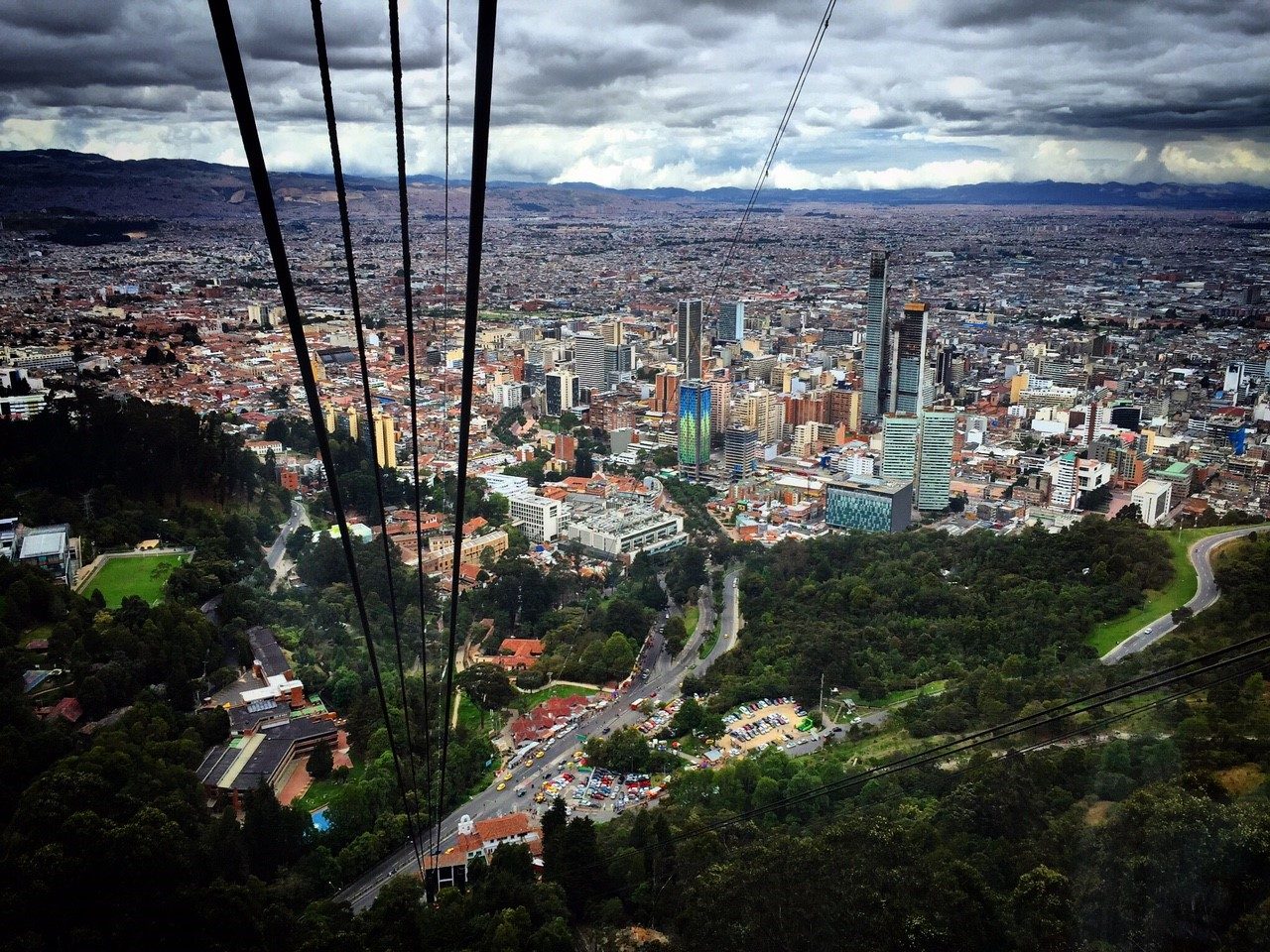 El 7 de noviembre, ¡ Siga con una Expedición de aprendizaje para encontrar a los hacen de Bogotá una ciudad sostenible e incluyente !
"El siglo XIX fue el siglo de los imperios, el siglo XX el de los Estados nacionales. El siglo XXI será el siglo de las ciudades". Colombia se ha transformado en los últimos veinte años gracias a una política urbana ambiciosa que mezcla inclusión social e innovaciones tecnológicas. Eco-distrito, corto-circuitos, ciudad jardín, ciudad conectada son conceptos que se han hecho realidad en los espacios abiertos de innovación que abundan en Colombia.
¿La cuna de este renacimiento? La vertiginosa Bogotá, que se ha convertido en un ejemplo de ciudad Inteligente y sostenible. Bogotá recibió los City Climate Leadership Awards por parte del C40 Cities y es un lugar de inspiración y aprendizaje para los líderes de hoy que están creando la ciudad del mañana.
DAR LA VULTA A LOS HÉROES 3CERO DE BOGOTÁ

Disfrute de experiencias interactivas privilegiadas con líderes 3Ceros de Bogotá para entender y experimentar la ciudad con una nueva mirada. Convergencias y el Impact Hub Bogotá les proponen un día de encuentros en inmersión. ¿Cómo hacen frente a los crecientes desafíos y cómo puede usted inspirarse y convertirse, a su vez, en un héroe 3Ceros?
Costo : $80.000. El precio incluye las visitas, transporte privado en autobús, almuerzo y cóctel en la Embajada de Francia.

On November 7th, take a 3Zeros City Tour to meet those who make Bogota a sustainable and inclusive city!

"The 19th century was the century of empires, the 20th century the century of nation states. The 21st century will be the century of cities". Colombia changed over the last twenty years thanks to an ambitious urban policy mixing social inclusion and technological innovations. Eco-district, short-circuits, garden city, connected city… as many projects to be found in the open spaces of innovation that abound in the country.
The cradle of this renaissance? The dizzying Bogota, which in less than twenty years has become an example of smart and sustainable city. Bogota received the Climate Leadership in Cities Awards in 2014 by Siemens and C40 Cities and is now a place of inspiration for leaders seeking to create the city of tomorrow.
MEET THE ZERO HEROS OF BOGOTA

Enjoy privileged interactive onsite meetings with 3Zeros leaders from Bogota to understand and experience the city with fresh eyes. Convergences and Impact Hub Bogotá designed for you a one-day journey of immersion. How do they face the growing challenges and how can you be inspired to become a 3Zero Hero?
Price: COP$80.000. The price includes visits, private bus transportation, lunch and cocktail at the French Embassy

MIEMBROS DEL GRUPO DE TRABAJO / MEMBERS OF THE WORKING GROUPS 
¡Agradecemos a todos los miembros de los grupos de trabajo! / Thank to all the members of the working groups !
– Ayuda en Acción
– Ambassade de France en Colombie
– Chambre de Commerce de Bogota
– Chambre de Commerce et d'Industrie Franco-Colombienne
– Confédération Colombienne d'ONG (CCONG)
– CIASE
– Confecoop
– Délégation de l'Union Européenne en Colombie
– Departamento Nacional de Planeación (DNP)
– Fondation ACPO, Fondo Acción, Global Compact Colombie
– Impact Hub Bogota
– Ministère Colombien des Affaires Etrangères
– Oasis
– OikoCredit
– PNUD Colombie
– Pur Projet
– Sustainable Americas
SOCIOS Y APOYOS / PARTNERS AND SUPPORT
Gracias a los socios de Convergences Colombia Forum por su apoyo y compromiso / Thank to the partners of the Convergences Forum Colombia, for their support and commitment